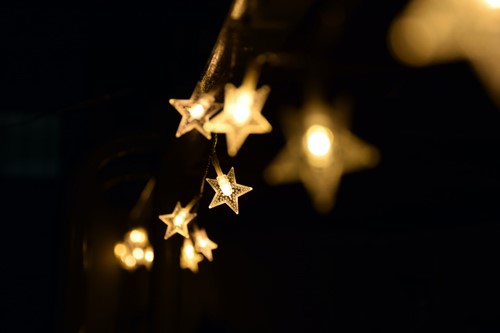 Celestial imagery has become a popular trend in interior decorating. From social media style influencers to major decor vendors, the celebration of space and stargazing has found its way into every room. If you are interested in incorporating the celestial style into your own interior designs, here are some ideas to inspire you.
Create a Celestial Gallery Wall
A gallery wall is an excellent place to begin when exploring the celestial trend. Consider a collection of star and sunburst-shaped mirrors or artwork. Mixing metallic finishes, glass and reflective surfaces will catch the light in the room to create inspiring sparkle. Another option for a celestial gallery wall is building around a single piece of dramatic artwork or photograph of the Milky Way.
Celebrate the Constellations
For a more subtle approach to celestial decor, try minimalist diagrams or artwork of constellations. You can use the iconic shapes of constellations in your wall decor by hanging vintage style scientific diagrams or by using a set of decorative throw pillows. For a fun DIY idea, try painting the constellations on the wall using stencils.
Try a Star-Studded Backsplash
For a little sparkle in your bathroom or kitchen, go for a bold celestial tile mosaic or art deco-style star motif. Keeping the color scheme minimal will prevent it from becoming too busy or chaotic, and a simple combination of black and white will add a timeless feel. For the DIY-inclined, customize your own subway tile with painted stars.
Hang a Space Age Chandelier
A dramatic chandelier can transform the look and feel of any room while bringing the celestial decorating theme into focus. For a modern feel, opt for a Sputnik chandelier. The bold angles and minimalism of this light fixture will make an excellent addition to a formal dining room or cozy living room. You can also try a large Moravian star lantern or a collection of them in different sizes to add eclectic whimsy.
Add Sparkle With Twinkling Star Lights
When in doubt, you can't go wrong with string lights. While any type of white string lights hanging from the ceiling or on walls will emulate the beauty of a starry sky, star-shaped bulbs bring the celestial imagery to another level. Consider mixing in some lights with a twinkle setting to add magical ambiance.
Celestial themed decorations are easy to add into your existing designs in order to try out the trend for yourself. Add a little sparkle and shine to your home with these ideas and let them inspire you to reach for the stars.